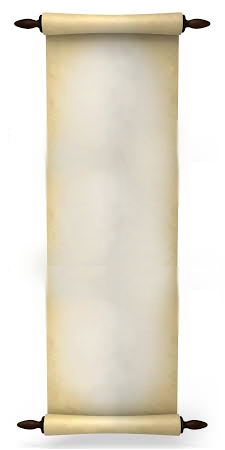 The Principal Principle: Government should be last, not first.
Life is a dirty trick.*
Without work, this stupid planet cannot sustain any human population.
Without profit, a company has absolutely no reason to hire.
Actions speak louder, but politicians won't shut up.
Ancient utopias ran on slave labor. That's why no utopias exist today.
The only source of wealth is work.*
You do NOT have the right to freedom from being bothered, offended, or annoyed.
If you got a house for free, someone else lost a lot of money.
When you perfect a foolproof device, they perfect better fools.
You can't fight against God and win.
A CD player is as useless without CDs as the CDs are useless without a player.
Every time you want to observe a rare astronomical event, it will be cloudy.
With n mousetraps, the (n+1)-th mouse gets all of the cheese.
When Democrats have no argument, they use pejoratives, innuendo, prevarications, obfuscation, and namecalling.
Wage and price controls never have the intended effect.
Side effects of regulations to help the poor always hurt the poor.
Raising the minimum wage inflates the money instead of helping the poor.
The purchase price of a product MUST pay for all labor, materials, utilities, and taxes paid to make it.
To raise the standard of living of the poor, cut taxes - raise the standard deduction.
Those who want to defund the police want to commit crimes without being caught.
Those successfully cheating at elections destroy the opposition ballots. This leaves no evidence.
They can't recount the ballots the cheaters totally destroyed. The voters who cast them lost their votes.
Democrats believe that they should never have to lose an election. Isn't that cheating?
Republicans promise things that can actually be done. The winners win by promising the impossible.
Republicans believe in and obey sexual morality. That's why there are more Democrats.
Democrats try to solve every problem by being N-I-C-E. It never works. It always makes a mess.
The science just tells us what can happen. But only belief systems tell us ways to do something about it.
The only known totally fair election system is not used in any elections. Does this mean the officials want to cheat?
Aren't taxes just legalized theft?
High taxation makes the products shoddier.
Businesses pay no taxes at all. They pass them on to consumers in higher prices and lower wages.
"Palestine" was the Latin word for "Philistia" (there is no "f" or "ph" sound in Latin). So Palestinians are Philistines.
Socialism does not work because it discourages people from wanting to do work.
  This is proved by the worker shortage caused by the extended and supplemental pandemic unemployment payments.
The default afterlife destination is hades.*
Atheists want there to be no afterlife. They will get hades instead.
They can't design a record changer that plays odd sizes, randomly intermixes sizes, repeats any record, plays a single record, and doesn't touch the grooves.
satan is a Democrat because he wants what Democrats want.
The highly salaried artisans of the past have been replaced by technology (e.g. portrait artist replaced by the camera).
Most of the trouble in this world is caused by people trying to get something for nothing.
 * Without God.